Board of Directors
The SNTMA Board of Directors meets the first Wednesday of each month, 7:30 a.m. - 9:00 a.m., at 2150 River Plaza Drive, Equity Office Conference Room, First Floor.
Minutes for meetings and the Bylaws of the South Natomas TMA are available in PDF format.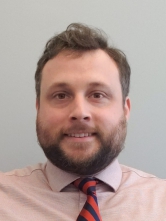 President
Eduardo Cavazos
Sutter Health
Eduardo Cavazos is a healthcare finance and tax attorney. He began his career as a tax attorney helping businesses become non-profits. He transitioned to healthcare financing and taxation issues as an attorney for the California Department of Health Care Services for almost nine years and now currently for Sutter Health.

Eduardo has a bachelor's degree in Foreign Affairs and History from the University of Virginia. He also has a J.D. and Tax LL.M. from Boston University School of Law. As an attorney for Sutter Health, he works on issues for Sutter Health hospitals and foundations arising from government reimbursement, regulatory compliance, and contracting.

On his own time, Eduardo likes to ride his bicycle with friends and family to Republic FC games as well as to breweries and restaurants throughout Sacramento. Also, he is burgeoning houseplant and bonsai enthusiast with his wife and children.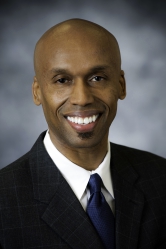 Vice President
Dennis Deas
Sutter Health
Dennis Deas, Vice President joined Sutter Health Enterprise Transformation (ET)/Sutter Improvement System (SIS) team in December 2018 and is responsible for the execution of system performance improvement teams across the system office, Bay Operating Unit, and Valley Operating Unit to improve patient and member outcomes. Prior to joining Sutter, Dennis was a Managing Director for Kaiser Permanente's Care Management Institute, Health Systems Performance (HSP) Team, responsible for leading the national Performance Improvement system in Care Delivery for 8 regions, 39 hospitals, and over 650 medical office buildings. He has over 25 years of diversified experience in Lean Six Sigma, performance improvement, process improvement and business transformation.

He has worked as a Senior Manager, Principal, Director, and Senior Director for several large external consulting firms including Cap Gemini, Ernst & Young, Gemini Consulting, and Accenture. Dennis also served in the US Air Force as a Management Engineer specializing in Lean application and completed the USAF Management Engineering Academy. He has a MBA in Business Administration and currently working on a Doctorate of Business Administration, Master Black Belt in Lean Six Sigma, and is Accelerated Implementation Methodology (AIM) certified.

Dennis is passionate about community service and has previously served on the Denver, CO Chamber of Commerce, Junior Achievement program; Denver, CO National Black MBA Association; Denver, CO Cancer Center; and Oakland, CA Chabot Elementary School Association.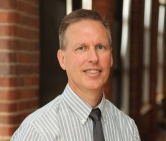 Treasurer
David Pavolko
Dewberry
Mr. Pavolko is an Architect originally from the mid-west. He and his wife moved to California 5 years ago and serves as the Operations Manager
for Dewberry's Sacramento office.

Dave's professional experience of 41 years has primarily focused on justice projects throughout the U.S. He has served in leadership roles in the local chapters of the American Institute of Architects and in his companies
Green initiatives and Resiliency programs. Secretary
Lupita Ruiz
CCPOA-BTF
Lupita is the Chief Financial Officer for a local nonprofit which provides health, welfare, and death benefits to more than 40,000 active and retired state employees. She began her accounting career 14 years ago in a small CPA firm and has worked throughout California prior to joining her current nonprofit 6 years ago. In her current role, she has been exposed to many new challenges and opportunities, including her involvement with the SNMTA. During her free time, she enjoys spending time with her family, exploring the bike paths of Roseville, and camping in the many diverse regions of California.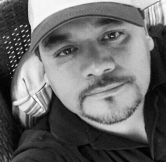 Board Member
Joseph Lara
BBSI
Joseph Lara, SPHR

Joseph Lara is a Senior Professional in Human Resources and Safety Director by trade. He began his career as the onsite paramedic and safety trainer for Sun Garden Packing Company over 25 years ago. Since then he has successfully worked with clients from union and non-union facilities throughout the food and agricultural industry.

Joseph has a bachelor's degree in business from San Jose State University and completed the paramedic program at the Stanford University School of Medicine. As a trainer, he sees the students in every training session as a unique community of learners that varies not only in natural abilities, but also in learning styles. His role as an instructor is to give the students the tools they can use to cultivate their own garden of knowledge. To accomplish this goal, he presents curriculum in a way that captures the interest of all the students and makes learning relevant to life. On his own time, Joseph likes to read up on history of cities and autobiographies of former athletes. He is also a volunteer with Best Buddies.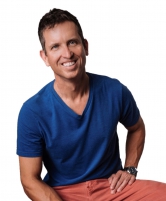 Board Member
Martin Christian
KVIE
Martin is a four-time Emmy winning Chief Photographer for PBS KVIE, shining a light on the inspirational people and organizations that make the Sacramento region unique. Martin has a bachelor's degree in communication and psychology from Salisbury University on Maryland's eastern shore, where he also began his career as a photojournalist over twenty years ago. It was also in Maryland at age ten that Martin fell in love with exploring both rural and urban landscapes by bicycle, a passion he has continued to follow for nearly 35 years. Martin currently resides in Sacramento, where you'll most likely find him cycling the American River Parkway or exploring the rocky trails of the Sierra Nevada mountains.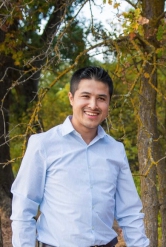 Board Member
Rukesh Maharjan, P.E
Rukesh is a Pavement Engineer at California Department of Transportation (Caltrans). He began his career as a Civil Engineer in 2010. He was born and raised in Nepal, the country of Mount Everest and Lord Buddha. In 2012, he moved to USA to attend graduate school at University of Nevada, Reno (UNR).
Rukesh has over 10+ years of design and construction professional experience in the field of Civil Engineering. Some of his major accomplishments are paper publication in Asphalt Rubber Conference, full scholarship for undergraduate and graduate studies with outstanding awards within and outside the United States.

Rukesh loves cycling, basketball, soccer, volleyball, badminton, and enjoys hiking, fishing and gardening. Board Member
Jeri Foley
State of California - Dept. of Health Care Access and Information (HCAI) Board Member
John (JT) Marcell
State of California - Dept. of Housing & Community Development