Board of Directors
The SNTMA Board of Directors meets the first Wednesday of each month, 7:30 a.m. - 9:00 a.m., at 2150 River Plaza Drive, Equity Office Conference Room, First Floor.
Minutes for meetings and the Bylaws of the South Natomas TMA are available in PDF format.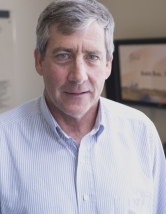 President
Bill Vanderslice
Bill is our longest serving SNTMA Board member, having begun his service in 2008. While he has yet to submit a bio for this page, we wanted to recognize his tremendous efforts on behalf of the SNTMA. Having served as Secretary for a number of years, Bill became Vice-President in 2017 then President in 2019.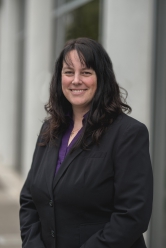 Immediate Past President
Jennifer Elwood
Jennifer is married and has three energetic, young sons. She has worked in the transportation division of Jacobs Engineering for over 14 years, and continues to enjoy the challenge. When she is not working or chasing her boys, she love to read, bicycle, scuba dive, and go hiking with her family.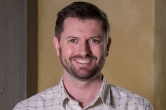 Vice President
Jack Haskel
Pacific Crest Trails Association
Jack first discovered SNTMA through being a bike commuter from Midtown to South Natomas. He became his office's commute coordinator and is always eager to encourage his coworkers to take advantage of SNTMA's excellent programs, from carpool benefits to Bucks for Bikes. At his office, he has helped secure SNTMA support for secure bike racks, an office share bike and other benefits.

As a board member, I'm proud to help oversee and guide SNTMA's work. I'm a strong believer in doing what we can in South Natomas to reduce the amount of air pollution and traffic congestion that's caused by so many of us driving alone to and from work. SNTMA has an extensive suite of programs to help you protect our air. Take advantage of them! Treasurer
David Pavolko
Dewberry Derrick Tsang
Sutter Health Joseph Lara
BBSI
Joseph Lara, SPHR

Joseph Lara is a Senior Professional in Human Resources and Safety Director by trade. He began his career as the onsite paramedic and safety trainer for Sun Garden Packing Company over 25 years ago. Since then he has successfully worked with clients from union and non-union facilities throughout the food and agricultural industry.

Joseph has a bachelor's degree in business from San Jose State University and completed the paramedic program at the Stanford University School of Medicine. As a trainer, he sees the students in every training session as a unique community of learners that varies not only in natural abilities, but also in learning styles. His role as an instructor is to give the students the tools they can use to cultivate their own garden of knowledge. To accomplish this goal, he presents curriculum in a way that captures the interest of all the students and makes learning relevant to life. On his own time, Joseph likes to read up on history of cities and autobiographies of former athletes. He is also a volunteer with Best Buddies. Lupita Ruiz
CCPOA-BTF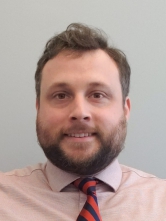 Eduardo Cavazos
Sutter Health
Eduardo Cavazos is a healthcare finance and tax attorney. He began his career as a tax attorney helping businesses become non-profits. He transitioned to healthcare financing and taxation issues as an attorney for the California Department of Health Care Services for almost nine years and now currently for Sutter Health.

Eduardo has a bachelor's degree in Foreign Affairs and History from the University of Virginia. He also has a J.D. and Tax LL.M. from Boston University School of Law. As an attorney for Sutter Health, he works on issues for Sutter Health hospitals and foundations arising from government reimbursement, regulatory compliance, and contracting.

On his own time, Eduardo likes to ride his bicycle with friends and family to Republic FC games as well as to breweries and restaurants throughout Sacramento. Also, he is burgeoning houseplant and bonsai enthusiast with his wife and children. Dennis Deas
Sutter Health